Amir Aavani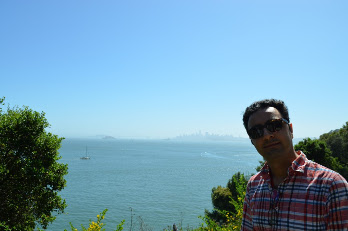 I am Amir Aavani. Most people have trouble pronouncing my last name. So, you can call me just "Amir":D. In Persian, my name is written as امیر اعوانی. I was born and raised in north of Iran, Sari. My family moved to Tehran as I started my undergraduate studies at Iran University of Science & Technology in 2000. I got my graduate degree from Sharif University of Technology, and then, I moved to Vancouver, Canada to start my PhD studies at Simon Fraser University.
After completing my PhD, in 2013, I moved down to California, and started working at Google main campus in Mountain View, until Dec, 2017. The first two years, I was focused on improving the Search Quality using different machine learning approaches. Later, I proposed and lead the extraction-based summarization project for news articles in Google News team.
From January 2018 to November 2018, I worked at Laserlike Inc.: In Laserlike, we have been building a customized news feed for users, based on their interests and their interactions. I lead and successfully launched several projects:
Machine learning based language detection module with 99.99+% accuracy
An autonomous Trend Detection system that was able to report the trending news topic with few minutes of delay and very high precision/recall
Improved the precision of the existing Name-Entity Detection system by 20% with no recall loss.
Laserlike was acquired by Apple and I have been working in Apple's Siri team since November 2018.
Email: [my first name] {AT} [my lastname] {DOT} net
My CV:[PDF]